WE ARE OPEN 6am -10pm THROUGHOUT THE 3 DAY LOCKDOWN
Qld Government restrictions are in place and our staff are masked up and ready to welcome you into our store.
Please remember that it is a requirement to wear a mask while you are in the store, and we also now have our Qld QR code displayed at our entry points for you to check in.
Don't have a smart phone? No problem. Just ask one of our friendly register staff to check you in using the device available at the registers.
Let's all work together to stay safe!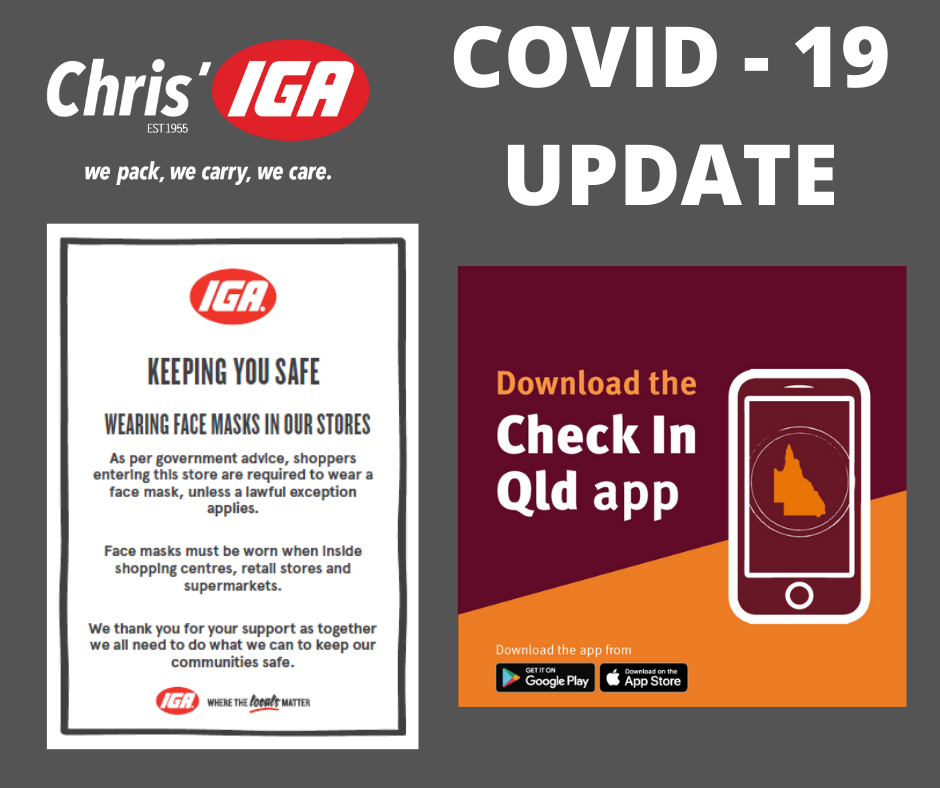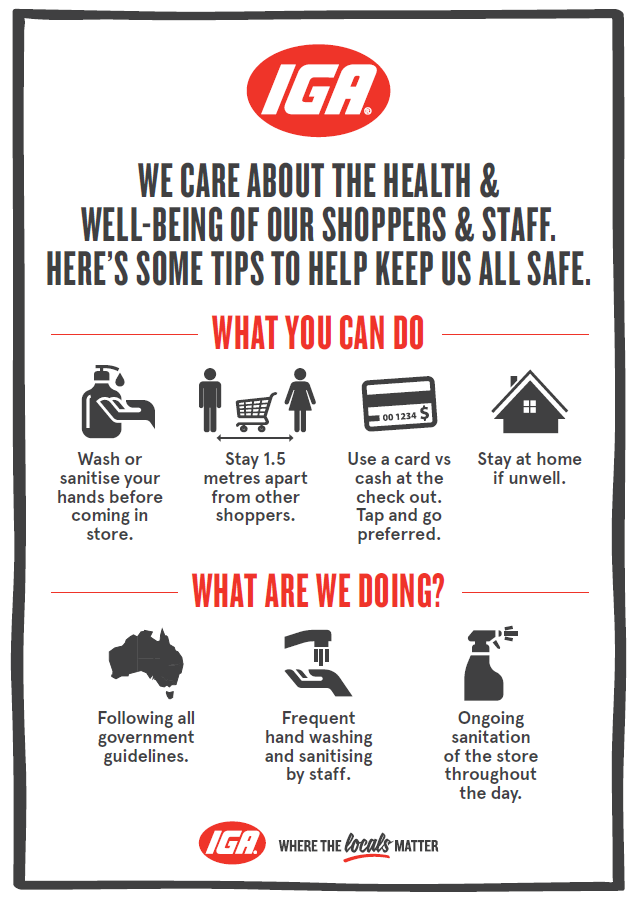 We'd like to say thank you.
Your support means a lot.
We understand community concern regarding COVID-19 and we are introducing measures to make it as safe as possible to shop both in store and online.
Hand sanitiser dispensers are available for your use as you enter and exit the store.
Our home delivery service continues. Although due to a massive increase in demand, we can no longer guarantee next day delivery.
We are now practising contact less delivery. All orders must be paid for before they leave the store.
To place a phone order, call the store between 8.30am & 10am Monday through Friday. There is a $30 minimum spend on all phone orders and a $10 delivery fee.
To place an online order, click on the link below to head to our online store. There is a $50 minimum spend for all orders placed online. Delivery fee is $10, and a pick & pack fee of $5 if you choose to come & pick your order up in store.
If you have specific instructions for delivery of your online order please leave a note at the checkout.
We are currently experiencing high demand for certain products in our store. To ensure that customers have access to these products we have introduced limits on some lines. Please note that quantities may be adjusted when we are packing an order to comply with these limits.
Rest assured we are working hard to to keep stock of as many items as possible.
Thank you for your ongoing patience and understanding.
Why shop at Chris' IGA?
Our family has proudly served our community for over 60 years & together with our team, we look forward to welcoming you into our store.
At Chris' IGA we pride ourselves on our customer service. Our store has been operating under the same ownership since 1955 and whilst many things have changed since then, our strong commitment to genuine, personalised customer service has remained the same. Our motto of "We pack, we carry, we care" is still as relevant today as ever.
We are committed to providing our excellent service from 6a.m. to 10p.m. every day of the year, excluding only Good Friday and Christmas Day.
Click Here to view the Gallery Of Photos from our 60th Birthday Celebrations