We were delighted to partner with Vinnies once again this year, embracing the true spirit of Christmas and throwing our support behind the 2018 Vinnies Christmas Appeal to help those most in need. Following on from that, we were excited to present our local Vinnies with a donation to help them continue their amazing work in our community.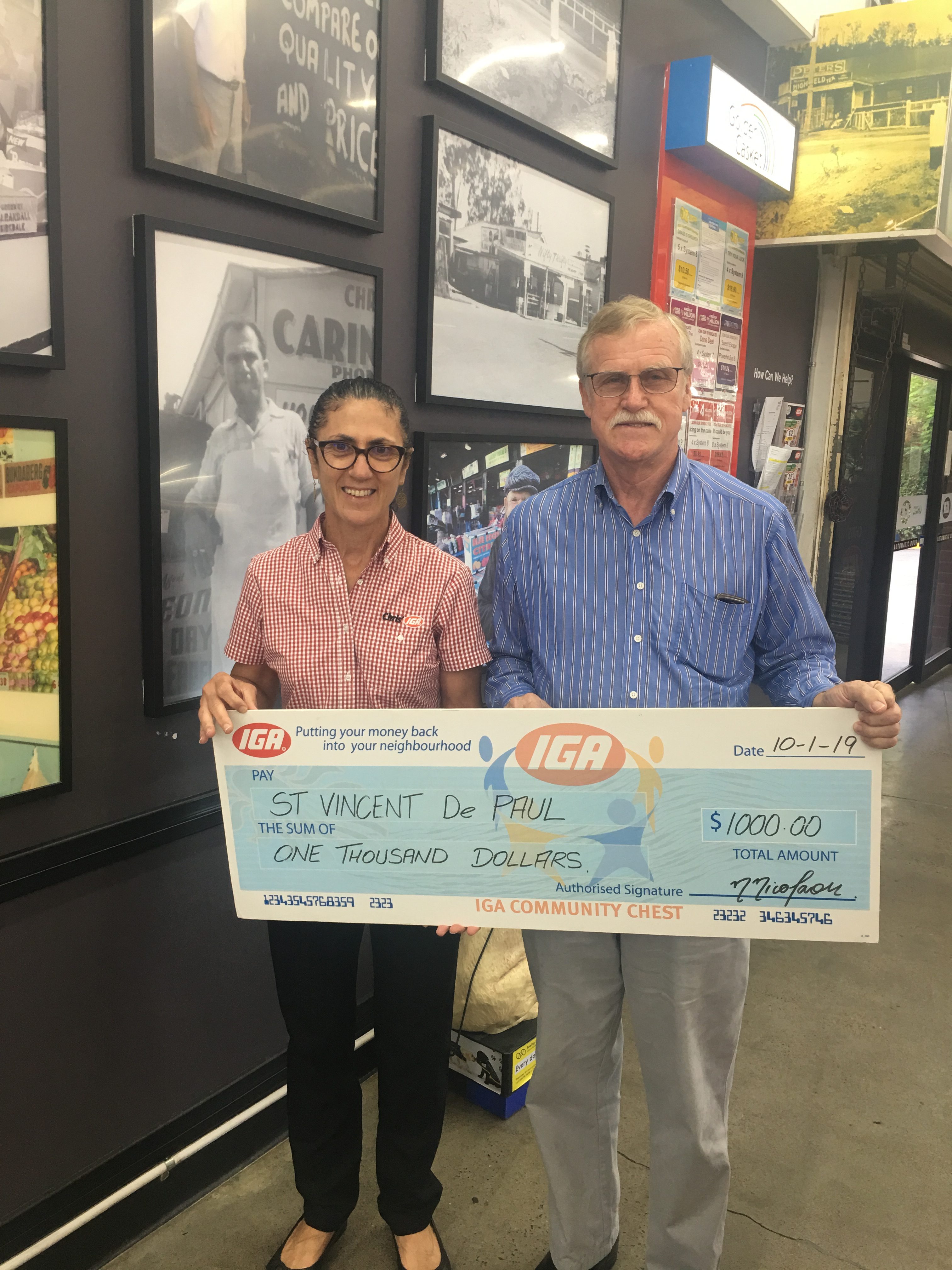 Why shop at Chris' IGA?
At Chris' IGA we pride ourselves on our customer service. Our store has been operating under the same ownership since 1955 and whilst many things have changed since then, our strong commitment to genuine, personalised customer service has remained the same. Our motto of "We pack, we carry, we care" is still as relevant today as ever.
We are committed to providing our excellent service from 6a.m. to 10p.m.  EVERY DAY OF THE YEAR, excluding only Good Friday and Christmas Day.