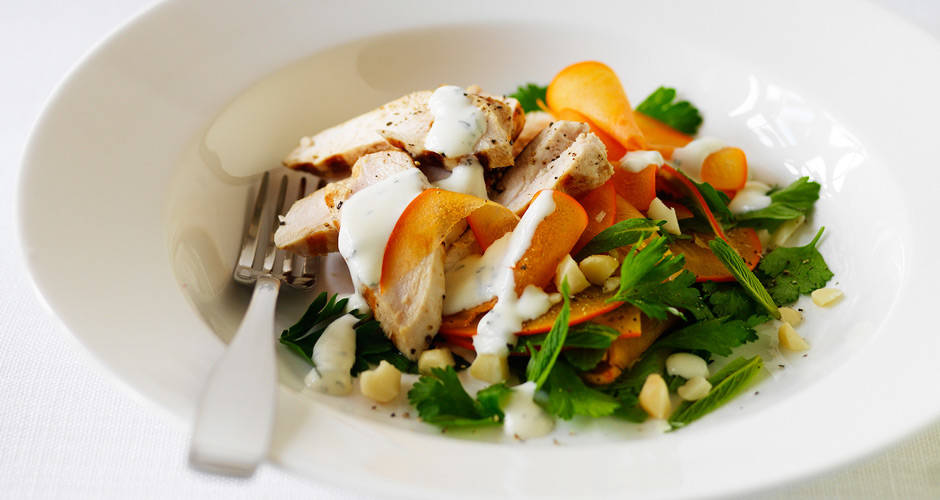 Serves 4

Ingredients

Salad

2 Persimmons

4 chicken breasts, chargrilled or barbequed

1 cup flat leaf parsley  leaves

1/2 cup mint leaves

1/3 cup toasted macadamias, roughly chopped

Cracked pepper to serve.

Dressing

1/2 cup Greek yoghurt

1T lemon juice

1T water

1/2 t rosemary, finely chopped

1/2 t thyme leaves, chopped.

Method1. Cut persimmons in half and thinly slice.

2. Slice chicken breast.

3.In a large bowl, toss together persimmon, parsley and mint.

4.Divide salad between 4 plates and top with sliced chicken.

5.In a small bowl combine all dressing ingredients.

6.Spoon over salad, season with cracked pepper and serve.