Buy a ticket in the raffle, or a Raindrop Token from our register operators next time you are in store. Both initiatives are raising much needed funds to assist our farmers and rural communities who are doing it tough in this period of drought.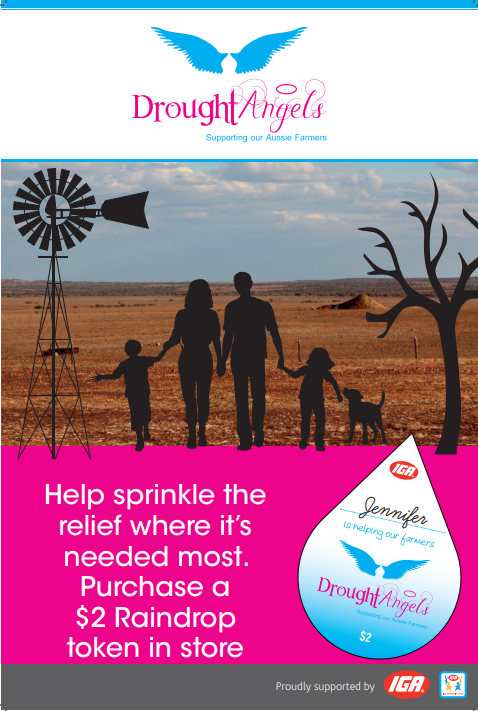 Why shop at Chris' IGA?
At Chris' IGA we pride ourselves on our customer service. Our store has been operating under the same ownership since 1955 and whilst many things have changed since then, our strong commitment to genuine, personalised customer service has remained the same. Our motto of "We pack, we carry, we care" is still as relevant today as ever.
We are committed to providing our excellent service from 6a.m. to 10p.m.  EVERY DAY OF THE YEAR, excluding only Good Friday and Christmas Day.